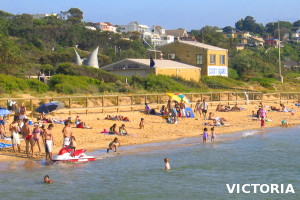 Find accommodation:

Experience Victoria:

Understand Victoria:

Occupying the south-eastern corner of mainland Australia, this compact state offers a diverse range of attractions for visitors, from beautiful beaches, rugged mountain ranges, wilderness areas and vibrant cities.
Region highlights:

In recent years, Victoria has consistently topped tourism research surveys as a highly sought after destination for sports fans, shopaholics and lovers of arts and culture. It also ranks highly for food experiences, festivals, history and nightlife.
For further tourism information about Victoria, visit the Travel Victoria website.
Australia's most populated state is home to an equally vast array of attractions. The state's capital of Sydney is built around what many describe as one of the world's most beautiful harbours. Just to the west of the city are the spectacular Blue Mountains - a world heritage area offering stunning natural attractions and historic mountain villages. For that seaside escape, there are over 2000 kilometres of coastline, covering the semi-tropical North Coast beach resort towns down to the more laid back holiday and fishing communities along the South Coast. Australia's highest peaks are found within the Snowy Mountains which are snow fields by winter and mountain retreats by summer. The vast rural heartland of the state covers riverfront towns and prosperous regional cities. And to add to the contrast of the state's varied environment is the remote Outback where historic mining towns and arid landscapes meet.
The small Australian island state of Tasmania is world famous for its natural beauty. The unspoilt western coast is a wilderness of mountains, lakes and rivers. The east coast enjoys a milder climate and is where stretches of beautiful sandy beaches meet quaint fishing villages. Launceston is the state's second largest city, situated within the rich Tamar Valley and surrounded by wineries and historic towns. The Tasmanian capital of Hobart is rated as one of the world's most photogenic cities by visitors as it stretches along both sides of the spectacular Derwent Valley and into the surrounding mountain ranges.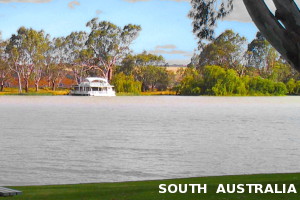 It is easy to forget that this is one of Australia's driest states when visiting its rich south-east corner. The lifeblood of the state, the Murray River, is flanked by historic riverfront towns, wineries and orchards as it empties into the sea alongside the beautiful beaches and conservation parks of the Fleurieu Peninsula. Adelaide, the state's capital, is a modern city situated between the scenic hills and charming villages of the Mount Lofty Ranges and the golden sands of beaches that stretch along Gulf St Vincent. Just north of Adelaide is arguably Australia's most famous wine production region, the Barossa Valley, home to around 500 grape growers. The state's western coast follows the Nullarbor Plain and is an endless stretch of rugged coastline and untouched beaches. Covering the northern part of the state is the vast wilderness of the outback and scenic Flinders Ranges with arid landscapes, salt lakes, desert sands and historic mining towns.